Suffering from foot, ankle or heel pain?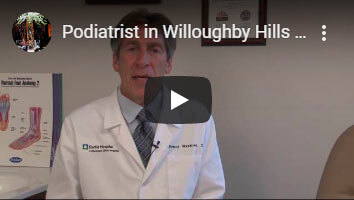 As the official podiatrist for the Cleveland Ballet, podiatrist Howard Waxman, DPM, Diplomate American board of lower extremity surgery (DABLES), Diplomate American board of wound healing (DABWH) of Pleasant Valley Podiatry has the equipment and expertise to tackle all of your foot or ankle concerns. While skilled in treating various foot and ankle conditions, Dr. Waxman specializes in forefoot surgery, hammertoes, bunions, heel pain, ingrown toenails, and wound care. With offices located in Willoughby Hills and Broadview Heights, OH, he also offers services such as arthritic joint implants and fungal nail laser therapy.
Howard Waxman, DPM, with his 40+ years of experience, is the podiatrist to seek for treating all of your foot and ankle concerns. We accept most insurance plans and welcome new patients. If you have any questions or would like to schedule an appointment, call one of our offices today!
(440) 571-5515 Willoughby Hills
(440) 546-5656 Broadview Heights